Next Wastewater Exam Dates
Indiana
April 10 & October 2, 2014
Ohio
May 6 & November 5, 2014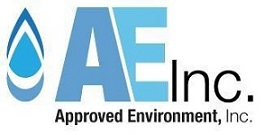 Upcoming Classes/Seminars
Approved Environment Inc. is an approved training provider in Indiana, Illinois, Ohio, Alabama, Delaware, South Carolina, North Carolina and Ontario, Canada. We provide professional instructions along with the practical up-to-date knowledge you need to remain certified in the environmental field. We are pleased to offer the most popular and effective classes to prepare wastewater operators for their State exam. Test yourself before taking your State exam. Take a 100 multiple-choice question test and know your score instantly.

Registration:
You can register online. If you have questions or need to register by phone, please call 1-877-241-9858.

Indiana

Spring 2014

Indianapolis, Indiana
Loss of Solids – Clarifiers Optimization
May 14, 2014
Biological Nitrogen Removal
May 15, 2014
Solids Handling
May 19, 2014
Removing Metals from Wastewater
May 20, 2014

Fall 2014

| | |
| --- | --- |
| Wastewater Certification Review/Municipal | September 22 & 23, 2014 |
| Wastewater Certification Review/Industrial | September 25 & 26, 2014 |
| Wastewater Mathematics | September 29, 2014 |
| Exam Cram | September 30, 2014 |

Ohio

Columbus, Ohio
Wastewater Mathematics
April 30, 2014
Exam Cram
May 1, 2014
Wastewater Certification Review
April 30 & May 1, 2014

Wastewater Certification Review Textbook
The Wastewater Certification Review textbook is an excellent guide for wastewater certification. Each year many students who study from this book not only pass the State exam but also have achieved top scores in Indiana in different levels and classifications. The book contains municipal, industrial, laboratory, safety, and technical topics that are directly related to the test. Included in the book are 700 multiple-choice questions with answers and a final exam. The purpose of these questions is to help the students practice and test themselves before taking the exam. The cost of the book is $65.00 plus $10.00 S&H. The book can be purchased online during registration.

2014 Seminar Brochures

•Download the registration brochure for Indiana (PDF format requires Adobe Acrobat Reader).

Locations and Lodging Information For overnight stay hotels information will be sent with class confirmation lettters. We have group rate of $59/night with Ramada Hotel. Please mention Approved Environment special rate when you make your reservation.

Approved Environment Office Location

Address: 2346 S Lynhurst Dr. Suite F201B
Indianapolis IN 46241
(317) 241-9858

Map and Directions:

Indianapolis, Indiana

Fairfield Inn and Suites Indianapolis Airport – 5220 W Southern Ave, Indianapolis, IN 46241
Hotel Phone: (317) 244-1600


Ramada Indianapolis Airport - 5601 Fortune Circle West, Indianapolis, Indiana 46241
Hotel Phone: (317) 244-1221


Ohio

CLASS LOCATION HAS CHANGED TO CAMBRIDGE OHIO. Please call 1-877-241-9858 for more information.

Map and Directions will be sent with registrations confirmation.