Continue With Previously Begun Course
Login Here
Security required by governments for proper credit you are only able to login to one course at a time
Wastewater Certification
Review Book
Complete Edition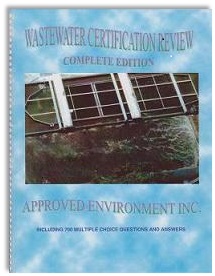 Wastewater Treatment Operation Book
First Edition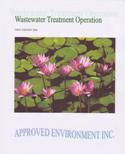 Wastewater Laboratory Procedures
First Edition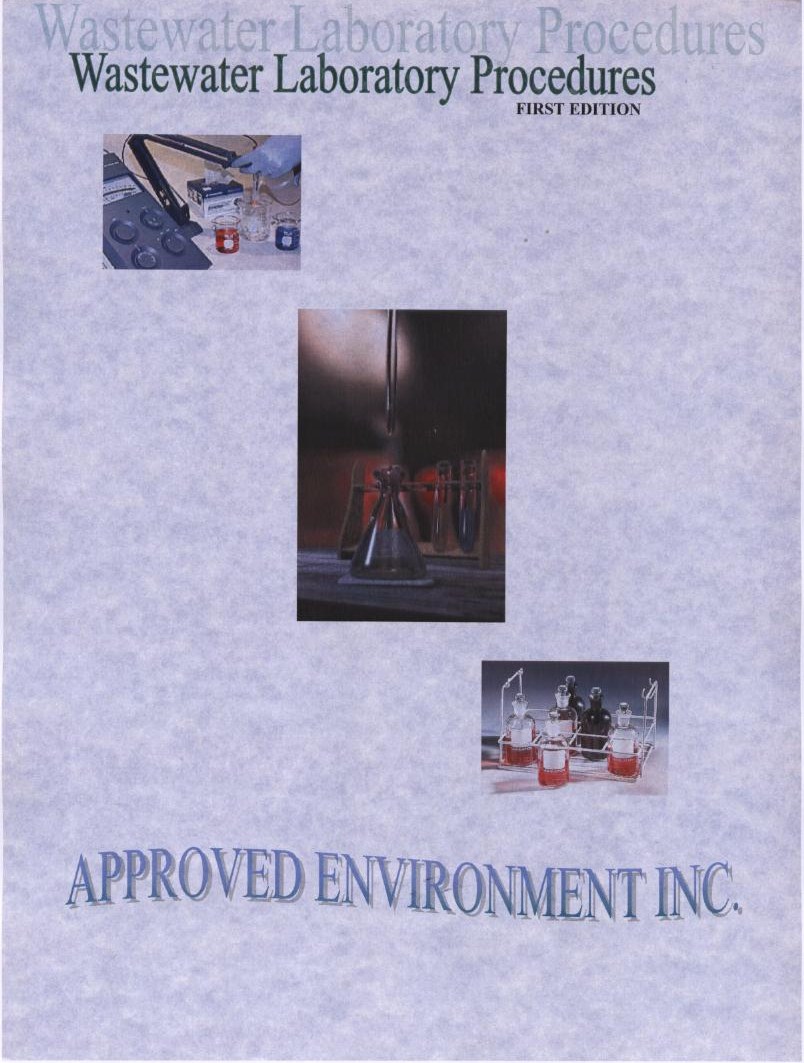 We are pleased to offer 40 online water and wastewater continuing education courses. Approved Environment, Inc. provides professional instructions along with the practical up-to-date knowledge you need to remain certified in the environmental field.
Water and Wastewater Continuing Education Courses are approved in the following states: Indiana, Illinois, Ohio, Alabama, Delaware, Maryland and Kentucky. Ontario, Canada and (North Carolina Wastewater only). (If your state is not listed please check with your state and find if they accept the contact hours before taking any courses).

IMPORTANT: If you are serious about learning and understanding the art of water and wastewater treatment, you are on the right site. Our online courses provide text, diagrams and pictures to help you understand and learn everything you need to manage your treatment plant. Solutions at a click of your mouse. Before you buy, before you switch, LEARN.

Class Announcement - 2013 Classes. Classes are approved in Indiana, Ohio, Kentucky and Illinois.
ONLINE COURSE INDEX - Click on a title to see the course description. The cost for each course is $20.00.
Each course is approved for one TECHNICAL contact hour of continuing education.
W = Water, WW = Wastewater

Select the course you want to take. Pay for the course with your credit card or electronic check.

Each course is divided into four sections, approximately 15 minutes each. After you have completed all four sections and 60 minutes of time you will receive a certificate of completion.

Online Approved Water and Wastewater Continuing Education Courses. Course descriptions below. Click on a course to go directly to description.
WASTEWATER CERTIFICATION REVIEW
TEXT BOOK
$65.00 plus S&H
Order your copy to prepare for your exam
Buy it in our bookstore.


Customer feed back: I just wanted you to know that your Wastewater Certification Guide is fantastic. I've ordered 3 different guides and yours is the best by far. I have no doubt that it will be my most valuable resource in preparing for my upcoming exam. Thanks, also for the pump info.
I'll be recommending your study guide to those I meet in a class here in Washington the end of September. Keep up the good work!!
ONLINE PRACTICE CERTIFICATION EXAM - Test yourself before taking your state exam. Take a multiple choice practice test and know your results instantly. You will also be able to read and learn from "The Best Plan To Pass the Certification Exam." The cost to take the on-line exams and have access to the article is $15.00.

We have multiple payment options available credit card payment, check or purchase order. Corporate accounts welcome. Businesses and corporations, please, contact us to set up an account.
ONSITE TRAINING
The convenience of having classes at your plant
Call us today to schedule training 1-877-241-9858 Training Available.

Approved Environment, Inc.
2346 S. Lynhurst Dr. Indianapolis, IN 46241
Phone: 1-877-241-9858
Email: support@approvedce.com